We all live four different lives. One is for our families; the next is for our partners; the third is for our friends, and the last and final one is what we do when no one is watching.
What we do in private doesn't hold a candle to what some famous characters headlining funny comics do in secret. And boy, do they do some really weird stuff when they are alone and no one is watching them!
We followed four comic book characters and are going to expose their secret lives with some rumored and not-so-rumored nuggets of insanity.
Batman…hates Sunscreen?
The gargoyle-hopping, bat-shaped, caped-crusader is a certified pain in the hind side of the many Gotham delinquents. But Batman may not be a nocturnal creature by choice. Maybe he just hates sunscreen and doesn't want tan lines on his chiseled face.
Don't believe us?
Our paps just caught him testing out a new grappling gun. And this how they caught him when removed his cowl to get wipe off his sweat: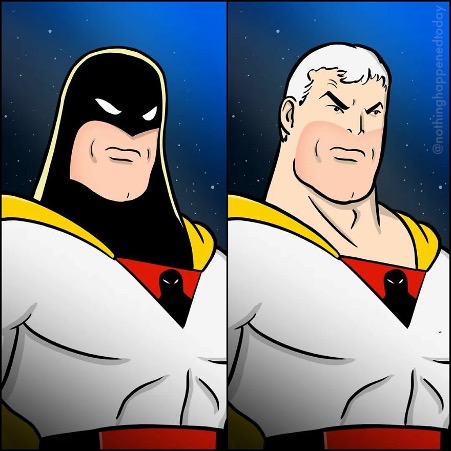 So it's not a stretch to wonder if the Dark Knight is actually just a nocturnal creature by nature or by compulsion.
Mickey Mouse has a pet Xenomorph
You know those ugly, slimy, acid-for-blood creatures that Ridley Scott brought to with his 1979-space horror Alien? Turns out one of their queens crash-landed near Mickey Mouse's house, laid a bunch of eggs, one of which broke out of its shell, latched on to a dog's face, laid eggs and impregnated it, and produced a dog Xenomorph. When it tried to rip Mickey Mouse's head off his shoulders, our Mickey seduced it with his wits and charms, and Dogxenomorph became his pet.
Here is a picture our pap managed to capture of Mickey Mouse and Dogxenomorph playing fetch: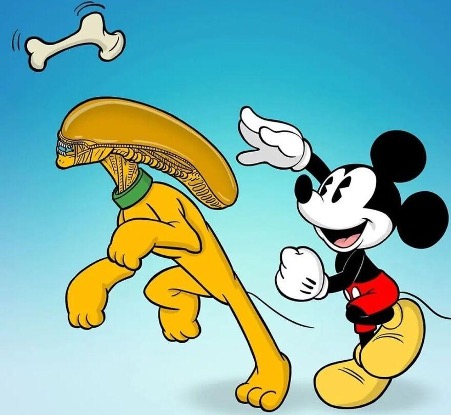 He-Man and the secret to his silky-straight hair
Characters in funny comics are known to do some really stupid stuff. But who would have thought He-Man would give them a run for their money? Women have always been jealous of his silky-straight hair. Some pegged it down to genetics, while others (including us) thought it was the magic of some specially formulated shampoo and conditioner.
It turns out we were both wrong.
He-Man caught one of our snoops lurking outside his house and peeking in through the window of his bedroom. Our snoop managed to get away by the hair of their skin, but not before uncovering the secret to his silky-straight hair — a hair straightener.
Here is our Pulitzer-worthy shot: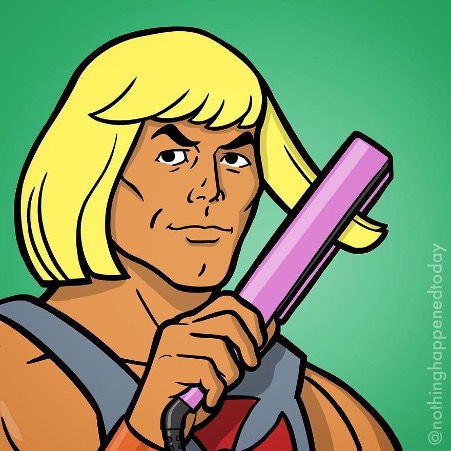 Chewbacca is NOT what you think he is
This is perhaps the most controversial discovery of our little sting operation. It is about Hans's "bromantic" partner in Star Wars—Chewbacca, or "Chewie," as he is called lovingly in our offices. To be honest with you guys, our paps weren't actually snooping on him but on Hans — we would never, ever, ever, think of spying on Chewie.
But the evidence is there: Chewbacca is in his bath tub, shaving his legs? Or, should we say, shaving her legs? Don't believe us? Neither would have we had we not seen this photograph and burned our retinas: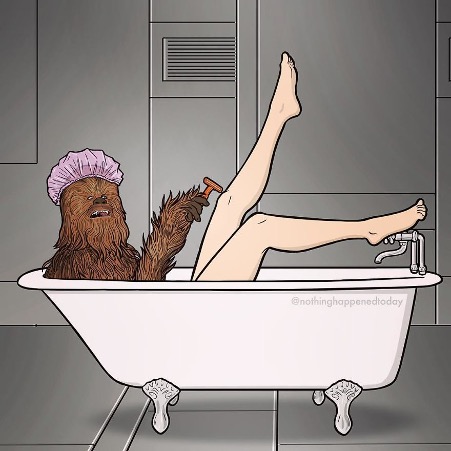 Yeah. Try unseeing that image now. It's like Chewie is only just realizing that underneath all that hair, he is actually a woman. ChewBecky, anyone?
So, that's about it for now. We will keep updating this space as soon as we uncover some more dirt on some other famous characters featured in funny comics.