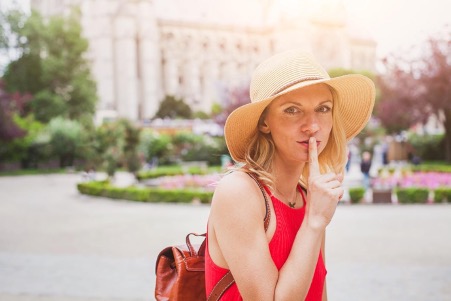 Traveling and experiencing new places and cultures is one of the most rewarding activities in the world. Traveling will often involve checking into hotels or finding other places to sleep. Unlike in the movies where the characters spontaneously decide to travel without any prior planning, in the real world, that is a luxury that only a few can afford. Therefore, having a few travel hacks up your sleeve is crucial since they allow you to travel easier, safer, and have more fun while being cost-efficient. This article will provide 10 travel hacks that will ensure you travel to many more places unbounded by the stress that is often associated with traveling to new locations.
1.   Call the Hotel Directly to Get Better Rates
The prices posted on the hotels' websites are often not the final price. Thus, calling the hotels will give you space to negotiate better deals. Accommodation is one inescapable expense of travel, and this hack will ensure you get affordable rates regardless of your travel destination.
2.   Download Google Maps
Uncertainty is a constant element when traveling to new locations. Thus, downloading Google Maps to your smartphone and adding pin locations will allow you to navigate the new location even when you are offline. This is a top hack that will save you time, prevent the unpleasantness of getting lost, and make traveling even more fun.
3.   Before You Buy, Ask
While traveling, it is easy to forget essential things like phone chargers or USB cables. Before you rush out of the hotel and purchase any of these items, first ask the hotel whether they have any free items available. Most hotels will have items such as chargers that have been left behind by others. If there are no free items, you can go ahead and purchase the items outside the hotel.
4.   Utilize the "Do Not Disturb" Sign
Traveling to new locations can be exhausting and the "Do Not Disturb" sign will ensure that you can get the rest you need. You can also use the sign when you are out of your room especially when you are worried about the safety of your luggage. This sign will deter thieves and reduce your anxiety.
5.   Apps Will Save You Money
Whether you are booking a hotel room or a flight, there are plenty of app services that will allow you to compare prices. For flights, services such as Google Flights scan flight prices. Apps also allow you to take advantage of any drop-in price.
6.   Keep a Soft Copy of Your Documents
If you email yourself a copy of your passport, you will have instant access to your document with a click. A physical copy is desirable but if you forget it or it gets lost, you can minimize the impact and save time.
7.   Pack Your Chromecast Device
Chromecast and similar devices will ensure that you get to access on-the-go streaming services even when on vacation. There is no reason to get stuck watching the restrictive hotel lobby channels. By simply connecting the Chromecast with the TV's HDMI you will be able to keep up with your favorite shows on Netflix or other streaming platforms.
8.   Use Packing Cubes
There is a tendency to pack too much or else forget items for a trip or vacation. Packing cubes allow you to compartmentalize your luggage, making it easy to take only what's necessary and to find what you are looking for once you arrive. You will not have to consistently repack your luggage every time you need something.
9.   Carry a Water Filter Bottle
While most hotels will have fresh water available, the same may not apply when you are hiking in remote locations. A filter bottle also reduces your environmental impact as you travel by ensuring recycling.
10.   Wrap Your Chargers Around Something Valuable
It is easy to forget your phone or laptop chargers when you're on the move. Thus, wrapping the chargers around something valuable such as your wallet means that you will always remember to carry them. However, if you still forget the chargers, you can use the TV in your hotel room to charge your USB-enabled devices.
The Bottom Line!
Bookmark this article for travel hacks that can save you time and money on your next trip. If you found this article helpful, share it with your travel buddies. For any questions or insightful additions feel free to comment.