Cloud storage is becoming an essential part of any business. This is because customer data plays a critical role in supporting an organization's success in an extremely competitive business environment.
However, cloud storage is also beneficial for personal use. While you can store your data in multiple physical hard drives, cloud storage provides additional services that minimize the risk of any data loss. The value of data means that there are plenty of cloud storage services that you can consider. Each of the available providers will have its unique strengths.
This article provides a guideline for the top five cloud storage providers of 2023.
Google Drive
Google Drive remains one of the most reliable cloud storage providers. The provider is characterized by industry-leading security, especially as cyber-attacks increase in the digital world. The Google Drive ecosystem offers a wide range of services that will complement your storage needs. The cloud service is easy to use and will work with any operating system. You can achieve multiple tasks without leaving the ecosystem.
Google Drive provides a free version to users who open an account. However, if you need more storage beyond the 15 GB on the free tier, you can upgrade. The paid versions range from $1.99 per month to $9.99 per month. You can upgrade up to 2 TB worth of storage.
Apple iCloud
iCloud is a cloud storage service created by Apple. Unlike other cloud storage services, iCloud is effectively part of iOS and macOS. Therefore, this cloud storage service is most suitable for those working with Apple hardware. However, the storage service can still be accessed with other operating systems such as Windows. This service allows for seamless integration with your Apple devices. You will also have access to automatic backups ensuring that data loss is minimized.
Apple users will enjoy free 5 GB of storage while non-Apple users get 1 GB of storage. You can upgrade storage from 5 GB to 50 GB, 200 GB, or 2 TB. The upgrade monthly prices range from $0.99 to $9.99.
Dropbox
Dropbox is another great cloud storage option. Whether you are looking for a solution that suits your individual, business, or large company needs, then Dropbox is an excellent provider. This cloud storage provider ensures high performances in file sharing, collaboration, syncing, and integration of additional tools.
The provider has dedicated security and you will get a chance to try out the service before purchasing anything as Dropbox offers 10 GB free of storage. There is no need for credit card information for the free option.
You can upgrade to get more value. The company's Advanced package stands out because it offers unlimited storage for just $25 per user every month.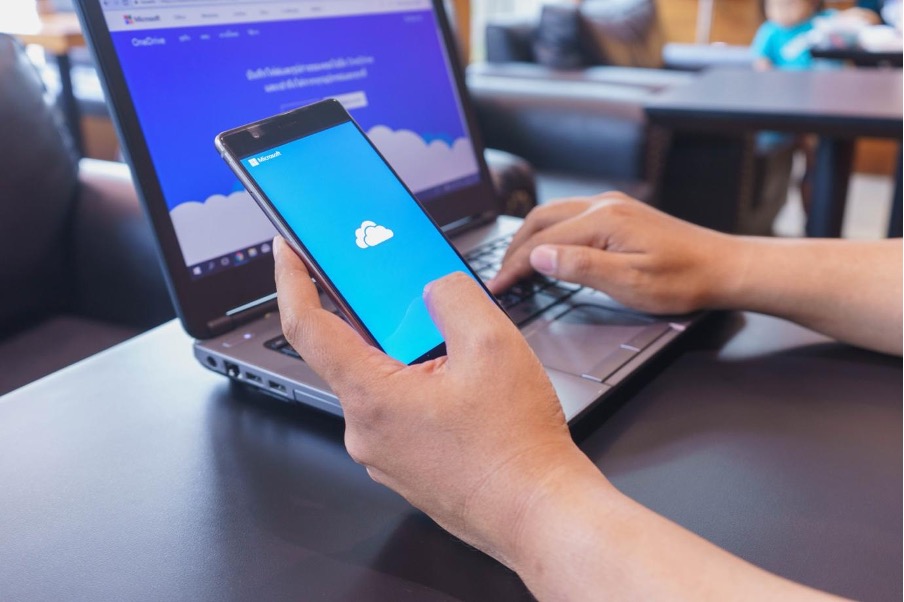 Microsoft OneDrive
Windows operating system users stand to gain plenty of value by subscribing to the OneDrive cloud platform. This cloud storage features one of the easiest interfaces to use. Users also stand to benefit from unlimited file access and customizable sync experiences. One of the key strengths of OneDrive is its fast file sync and affordable rates for its unlimited storage.
The free option users will get 5 GB when they sign up for OneDrive. An added advantage is that Outlook emails will not contribute to storage utilization. Microsoft 365 Family is a package that offers 6 TB of storage capacity at just $99.99 per year.
pCloud
pCloud is the best cloud storage for a good lifetime plan. While the company lacks any additional tools such as those provided by Google or Microsoft, it does have a reputation for excellent security. The cloud storage service is characterized by both client and server encryption. Five copies of each of your files will be distributed to different servers which minimize data loss chances.
You get free 10 GB storage capacity, although 30% of this can be unlocked by completing various tasks. A one-time fee of $399 will guarantee you lifetime use of the service.
The Bottom Line
The popularity of remote work necessitates cloud storage services that will ensure efficient collaboration. Key factors to consider when deciding which cloud storage service to use are security, speed, and the ability to integrate with any of your tools. This article has explored five of the best cloud storage services you need to consider.