Stocks make for great presents as they not only hold better value than traditional gifts but they are gifts that continue to give. Whether it is because you cannot come up with a better gift idea or because you might want to put resources into your loved ones' future, buying stocks is a great and practical approach to show people you care about them.
Buying stock might seem daunting at first but this article will make it a bit easier for you. Once you read this till the end, you will be able to determine whether buying stock is a good gift option for you this season. So read on.
What Kind of Stocks Ought to be Purchased as Gifts?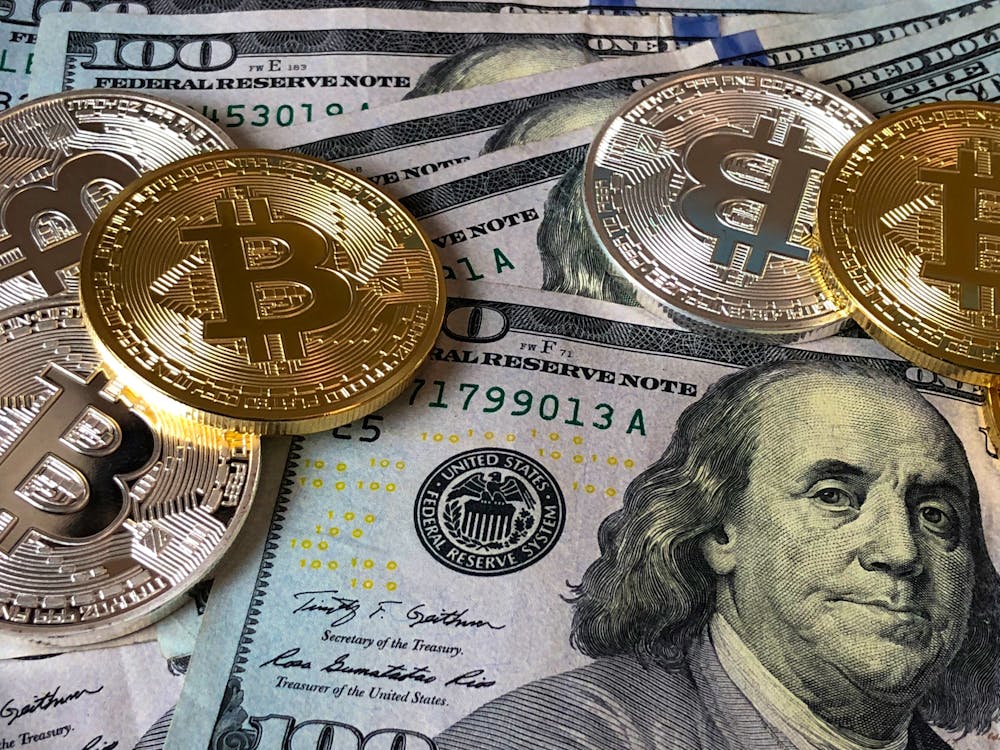 Image Source: Pexels.com
What is a stock? It is basically part ownership of any company. Investing in any organization, it makes you a part owner of that particular company and through stocks, you are entitled to receive a portion of that company's profits as a return.
As mentioned above, stocks are valuable as their value may increase overtime. Most people purchase them with the idea of getting profit in mind. However, they can also be used as a simple lesson when it comes to financial management, no matter what their future value.
Stocks can be bought as gifts just as easily as people buy shares for themselves. However, certain stock buying options do make the process simpler than others. With Public, for instance, you can send your loved ones free stock which is worth $50! What's great about this deal is that you can easily choose the stocks you wish to send. You can also send on free stocks to more than one friend, even without having your account publicly.
In what way does one purchase stocks as gifts?
There are many different ways for stocks to be given as gifts. Every option varies according to flexibility, how easy it is to use and the risk that is involved while purchasing it.
Through a representative or a broker
The great way to give someone a stock is via the well-known method of online brokerage. For stock you will not have an actual paper certificate but many brokers still allow transfer of ownership of a specific stock to others. In order for this method to work, the person being gifted the stock should own an account on brokerage. If it is at the same brokerage as yours, the process is easier.
There are ways you can move stock out of your account. For example, TD Ameritrade gives guidelines on how to move stock from the account you have with them.
You will need a bit more information before doing a transfer, such as another person's account number and any other information they ask for. So if gifting shares by means of a brokerage might seem a bit tricky, you might want to consider other options.
With a Direct and Basic Stock Buying Plan
In order to skip the intermediary processes, consider buying stock straightforwardly from an organization you are investing in, using what is known as Direct Stock Purchase Plan (or DSPP in short). Most well-known companies give investors the chance to buy their stocks without fee charges. Buying stock straightforwardly through the responsible organization directly is an easy method. All you need to do is complete the form alongwith the contact information of the recipient. So for instance, Home Depot holds DSPP which makes gifting shares easier. They mainly use transfer agents.
If you are looking for other companies which offer DSPP, they include the following: Coca-Cola, Starbucks, Walmart, and Pfizer. To find out whether a company offers a DSPP, all you need to do is search the company name and DSPP.
If the gift receiver decides to buy more stock with the same organization in the future, they only have to send one more cheque in. Similarly, the similar method can be used to purchase more shares every year.
Through a Company designed for Stock-gifting
This is possibly the easiest and most flexible way to give someone stocks – by utilizing a stock-gifting company. We've listed the companies that have websites, in order to create the entire process of gifting a stock to someone easier, below. Let us get into the details of these companies below.
Many websites allow people to purchase stocks as gifts in an easy and quick way. We've listed some of them below.
This is a company for financial advice that handles all aspects of investments, including cash management and stock trading. It is a wonderful means for those who are beginners to the world of investment before they move towards buying individual stocks. Although you cannot buy individual stocks to get to someone through Betterment, the earnings can be donated to charity. If you want to give someone a financial benefit, donating stock for that person's charity of choice may be a thoughtful and practical gift idea.
This is an online service which allows users to buy individual stocks as presents. It is a great place to go-to if you are running late with your gift as it advertises that you can send a stock gift to someone under a minute. This website is intended to help you buy stocks as presents (gifts). You can browse more than 6,000 stocks and other options available to deliver to your loved ones.
SparkGift helps streamline the process of stock-buying: you can also send the stock certificate gift in a minute only, and you do not have to undergo any transfers to take shares towards recipients. One great element of this site is that the purchase amount can be limited, regardless of stock's price. If someone does not need to buy the whole stock, they can purchase a fraction of it, for as little as $20. There is, however, a buying fee – about $2.95 along with 3% security cost – but the recipient does not have to pay fees on the gift.
This is the next option for you if you wish to buy stocks as presents. The founders ensured the site was a simple place for parents/grandparents to buy for children. It gives a small number of important companies to invest in, like Disney, CocaCola, AT&T and Facebook. You can visit the site's custom stock page if you want to buy a stock apart from these companies.
GiveAShare has the option for people to invest in certificates of gift for the stocks. The gift receiver can make use of the certificate to buy his or her own stock. There is a minimum total of $40 and a $1500 maximum. However, the downside is that they charge higher expenses than different sites. For instance, you can pay upto $40 in expenses on top of expenses of stock. Despite the fact that this isn't the most reasonable choice, it offers more flexibility than different sites.
Stockpile allows you to invest in just $5. What is great about it is that they allow you to buy a fraction share of stocks and very few companies allow that. This is a great option to buy stocks as a Christmas or birthday gift as it is affordable and profitable in the long run.
This site has a background in the industry of stock and a lot of users choose it for its option to buy their stocks from loads of companies directly. Along with the stock-buying option, this also serves as a guardian with investment, enabling you to put up shares for sale and allowing participation in plans about dividend reinvestment. The each and every stock has differing minimum purchase amounts that may vary from $0-$1000. Each one's fee also varies based on which company it's from. Although Computershare does give the option of purchasing gift stocks, they come with a high fee. It might be a more practical idea than to get multiple at a time to reduce the fees. Nonetheless, it is a famous site which loads of investors trust to purchase their gifts and personal stocks from.
Are stocks a good gift idea?
Although there are numerous benefits to giving stocks to someone as gifts, you should be familiar with certain risks and the added fees the purchase will bring. We've covered these below.
Taxes on Capital gains
If the stock that is gifted is appreciated, it would have capital gains. The rate of taxation varies according to the stock's original cost, the time the stock was owned for, and the value of the stock at the moment it is gifted. In many cases, the responsibility of the tax transfers to the receiver once it is gifted. As an outcome of this, you will be paying few of the gifts whenever it is cashed out. You may offer for them to reimburse the amount of tax but in short, it is still their own financial authority.
Short-lived financial gains
Having stock for less than 12 months or within it means it falls under the category of short-lived capital. These stocks get taxed as your usual income, so once the beneficiary cashes out a stock which is short-termed, it must add the stock's amount to consistent income and taxes are charged on the full amount. Capital gains of short-term are usually taxed higher in comparison to the ones with long-term, thus holding onto stock until the 12 month period is passed is a good idea.
Long-term financial profits
Any kind of stock which has been held for longer than 12 months arranges in the class of long haul capital gains. These fall into another tax bracket which is different from taxable pay, and the assessment rate is typically more favourable than the average income duty rate. If you give a stock as a gift which you have had for more than 12 months, the receiver will pay somewhere between 0-20% in duties during sale time.
Gift rules of tax
Huge gifts of money are most often subject to tax, whether or not it's in stock or other financial benefits. Suppose the value of the stock is over $15,000 which is on the gift date, you need to petition for something known as a tax return of the gift. It is the IRS that tends to determine over this sum total and the lifetime gift exclusion limit. Now you do not need to pay taxes until that limit is reached.
Cash Versus Stock
Well, if you are worried about whether to give someone cash as a gift instead of stock, we got news for you. Giving someone stock has loads of financial benefits. For instance, the stock could appreciate overtime and unlike cash, stocks are fluid and creative gifts.
Whereas, gifting cash typically means giving a one-time present (gift) rather than a long haul investment. However, if you choose to gift cash to someone who is a slight, you do not have power over how the money is being spent but with a restrictive stock, you can help and decide. If you instead decide to give cash, keep in mind the tax rule of gift. Large amounts of cash are usually subject to tax.
Other gifts of financial nature
There are other financial gifts apart from stocks, such as a transfer of an online financial asset to your recipient, like a simple savings account. This won't cause taxes up until the recipient's retirement age. You might also give financial gifts which help people pay off loans, such as paying a certain amount for a college tuition or helping to open up a savings plan for college. However, stocks are normally a better gift idea as the recipient can use them for whatever purpose they want.
Restrictions on Gifts of Stock
When choosing to offer a child a stock, you may need to put certain limitations on share which guarantees the kid doesn't cash it out until a specific age.
Trust fund
One way to do this is setting up a fund for the child. These offer more control and flexibility than stocks, given that they permit you to make an outline which has lists of ways recipients use funds. Although trust funds are normally for children, they also make for good gifts for many adults. Having some control above the purposes of the account ensures that you know the receiver will put the money to good use and your investment becomes worthwhile.
Custodial Record
To keep up full authority over the stock of kids, you may have to create an account of custodial which will permit you to deal with the assets without having responsibility for the account. You can choose when the beneficiary will claim their assets when the account is set up. Lots of individuals decide to wait till their child is around 18 or reaches at the age of 21 before they give them full access to their funds.
To whom you can give stocks?
Image Source: Pexels.com
Charity Organisations
Giving stocks to charity as a gift is a wonderful means of altruistic money contribution without the burden of taxation. Charity organisations don't give the duties (tax) on gifts of financial nature, and once the stock is donated to a charity organisation, there is the added benefit of considering a gift yours as something with a tax reduction. Numerous individuals decide to give acknowledged stocks to foundation for this reason. The financial rewards can be reaped through charity, and the supplier can reduce the gift's value from their taxes that are yearly based. Although gifting to a charity is straightforward, utilising a broker or an accountant in helping you to determine the appropriate amount of donation. You can give the stock to the foundation directly as well through a donor-advised or a trust fund.
Friends and Family
Naturally, you think of your family and friends during the holiday season and when deciding who to give gifts to. Through the methods mentioned above, you can gift them stocks. It is important to remember that either the recipient or you must pay duties on this present(gift) and those stocks for minors that have typically less rate rather than that of adults.
Well, now that you have a guide to stock-buying, instead of you buying someone a gift they will not appreciate or gifting a present someone will not use in the coming holidays, consider getting stocks for your loved ones as gifts. This might help them with bringing down the way to financial wellbeing and give others a good amount of money if they want to put stock on sale in the future.