Thinking about popping the question? Then you'll want to be ready for this year's line-up of the best Black Friday engagement ring deals. We've gathered some of the best tidbits from the web on what to look for, how to know you're getting the best deal, and some of the best deals on the web today.
Black Friday is the perfect time to shop for an engagement ring. Not only can you find great deals on diamonds and other precious stones, but you can also save money on the setting and find a unique style to suit your personality. But let's go over some basics first, just to make sure you are completely prepared.
How to Choose the Best Black Friday Engagement Ring
When it comes to choosing an engagement ring, there are a few things to keep in mind.
Choosing the Metal
First, you'll want to decide on the type of metal you want. Gold and Platinum are the most popular choices, but each has its own unique benefits.
Gold is classic and timeless and is also popular in its white version. Gold is one of the most popular metals for rings because it is soft and malleable, making it a great choice for many jewelry pieces. Gold also has a wonderful luster that makes it stand out in any setting.
Platinum on the other hand is not only trendy but strong and durable as well. Platinum does not tarnish easily and is hypoallergenic, which makes it an attractive option for people with sensitive skin. Platinum rings are also a great choice if you plan to engrave them, as they are generally easier to engrave than gold or silver rings.
Choosing the Diamond Shape
Next, you'll want to settle on a diamond shape. The most popular choices are round, princess, and emerald, but there are plenty of other options to choose from. It really depends on taste, but a good tip is to see what other jewelry your partner currently has. Usually, you can see a trend that will help you decide.
Now that you're equipped with the basics, let's get into it a little deeper. To make sure you are getting the best deal for Black Friday, you need to make sure you understand the 4 C's of diamond-picking.

The Four C's
Next, you will want to look at a diamond's cut, color, clarity, and carat weight to make sure you are getting the best Black Friday deal on your engagement ring.
The cut refers to how well a diamond has been shaped, based on the proportions of its facets and the symmetry of those facets.
The color of a diamond is graded by professional jewelers using the GIA (Gemological Institute of America) color grading system, which ranges from D-Z.
Clarity refers to the physical characteristics of a stone that you can see with the naked eye.
Carat weight tells you how much a stone weighs, but it does not tell you about its quality or value.
Top 3 Jewelers Running Black Friday Engagement Ring Deals
Finally, what you've been waiting for — some of the best deals on engagement rings this year. They are our familiar fan favorites that continue to perform year after year. In no particular order, here are some of our favorite finds to save you money on popping the question this year:
Zales
Their commercials all but mark the Season's opening and now for Black Friday 2022, they are offering a site-wide 30% deal, with up to 50% off on select Black Friday merchandise. You don't want to miss these savings, as they only come around once a year. We especially love the 1/2 carat T.W. Princess-Cut Double Frame, Double Row Engagement Ring in 10K White Gold. Your chance to get a $1,400 ring for just under $500, an unheard-of savings of 64%.
Kay Jewelers
The Jeweler that reminds us to "Celebrate Every Kiss", is back, and with some serious celebration, material to boot. Offering up to 50% off select engagement rings, Kay Jewelers is really pushing for nuptials this year. For women, it's the diamond twist engagement ring, with 1/2 carat total weight round-cut diamonds, in 10K White Gold that caught our eye. Another opportunity to knock about 50% of the price of a gorgeous ring, selling for an affordable $699.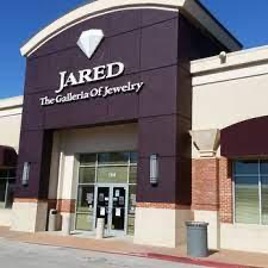 Jared's
Yes, you too can "Go to Jared's" to celebrate Black Friday this year. Jared's is offering up to 20% off storewide, including engagement rings. This is an incredible opportunity to find a stunning ring at a fraction of the cost. Our choice is the beautiful 1.5 carat total-weight round diamond set in 14K white gold. What once was a nearly $4,000 ring, is now priced at just $2,959.99, a beautiful way to save any time of the year.